At Orchard Ridge, we grow apples for fresh eating, baking, sauce, juice and storing. We searched for varieties offering superior quality and low spray fruit.
We offer u-pick during all business hours and do our best to keep them stocked in the farm store, but with limited labor we are not always able to.  Check out our apple lineup and then come try for yourself!
CLICK HERE for our new Orchard Map
Low Spray
At Orchard Ridge, we like apples with great flavor and quality. And like you, we also want them to be healthy and safe to eat. That means our apples are low spray. How low spray? We farm so that we can feel confident that our children can go up to a tree, pick a ripe apple and safely eat it. Pick Your Own with confidence.
That said, apples are tough grow. All year long critters are trying to eat the crop and even the tree itself before we can harvest a single apple. So how do we do it?
Firstly, our young and growing orchard contains only apple varieties with natural resistance to disease. These need less spray.
Secondly, we farm using Integrated Pest Management (IPM). With IPM, we can use the lowest amount of spray needed and selecting the least risky modern methods available. When intervention is needed we try to use as many organic methods.
Thirdly and finally, we train and prune our trees with techniques that keep them as youthful and healthy as can be so they are naturally more resistant to pests. In this way we use less spray than regular orchards.
That said, because we choose to take the low-spray, organic, and holistic route, it also means that your apple may not appear 'perfect'. We promise, it is just as tasty, though!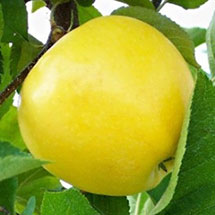 Pristine
Beautiful yellow apple to delight you in August.  Pristine's crisp, juicy flesh and great flavor kick off our apple season with a better early apple.
BEST USES
Fresh eating, cider, sauce
SEASON
August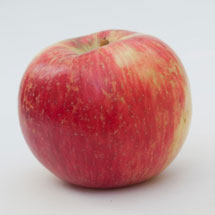 Honeycrisp
Explosively crisp, cream colored flesh.  Very popular around the world, this Minnesota apple was bred for the north and develops its true color and flavor in our Maine climate.
BEST USES
Fresh eating, cider, storage
SEASON
Late August-September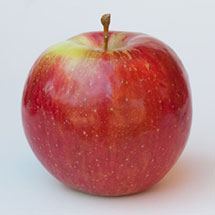 Sweet 16
Sweet 16 is crisp and juicy with an exotic yellow flesh and a sweet, rich and unusual flavor that combines hints of sugar cane, vanilla, and spicy cherry flavors. We love it!  Sweet 16 is one of our featured apples!
BEST USES
Fresh eating, cider, sauce
SEASON
Mid-September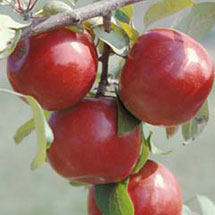 SnowSweet
This gorgeous apple has tender white flesh with a subtly complex flavor of tangy apple spice with just the right amount of sweet. SnowSweet's snowy white flesh also resists browning, making SnowSweet a good choice for salads, picnics, lunch boxes and garnishes of freshly cut apples.
BEST USES
Fresh eating, storage
SEASON
Late September – Early October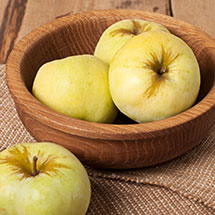 Antonovka Kamenichka
Yellow, tart cooking apple from Russia and Eastern Europe, and popular there for the tree's cold hardiness and the fruit's cooking and preservation qualities. Very limited quantities.
BEST USES
Baking, preserving
SEASON
Late September
Florina
Bred in France, this tender-crisp, juicy and aromatic sensation has a sweet-tart flavor that really pleases people looking for an apple with complex and refined flavor. Florina is an excellent dessert apple.
BEST USES
Fresh eating, juice
SEASON
Late September – late October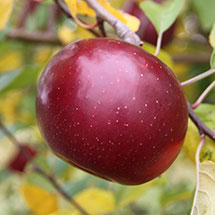 Enterprise
Enterprise is impressive to look at – large and attractive. The skin looks like a ruby red cosmos filled with yellow stars. Inside, Enterprise boasts crisp, cream flesh with a satisfying balance of flavor, sugar and tanginess. Some really like to eat this apple out of hand, and folks rave about Enterprise for its baking qualities. When cooked, slices hold their shape and their fine flavor too. Easy to peel, and large enough that you need only a few to make a pie. Enterprise is one of our best for storage, keeping well through the winter so you can impress your guests with the best of the fall harvest long after lesser apples have gone soft. Great for making apple rings too.
BEST USES
Fresh eating, baking, drying, long storage
SEASON
October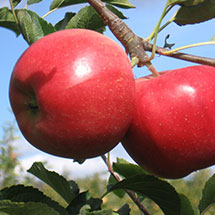 Crimson Gold
Crimson Gold has lovely, juicy golden flesh and a perfect balance of sweet and tangy flavor. We proudly offer Crimson Gold as a true autumn treasure. Crimson Gold is one of our featured winter apples!
BEST USES
Fresh eating, cider, long storage
SEASON
October
Frostbite
Sometimes smaller is better! A proud parent, Frostbite's descendants include two of our other apples, Sweet 16 and Honeycrisp. Frostbite is juicy, remarkably aromatic and intensely flavored, with hints of tropical sugarcane and molasses. Limited quantities.
BEST USES
Fresh eating
SEASON
October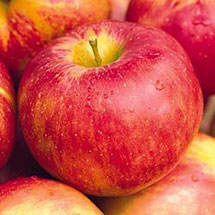 Novaspy
With rich and well balanced sweet-tart flavor, Novaspy is flavorful and juicy, and is good for eating fresh. But Novaspy really shines as a long storing baking apple in the tradition of its famous parent, Northern Spy.
BEST USES
Fresh eating, baking, drying, long storage
SEASON
Mid-late October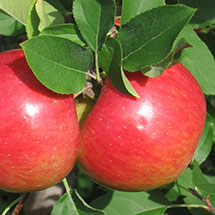 Crimson Topaz
Crimson Topaz is extra tart like Granny Smith, but even better because it is also packed with juicy flavor. You can have it all. Limited quantities.
BEST USES
Fresh eating
SEASON
October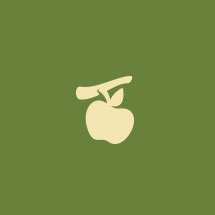 Newtown Pippin
Praised by Thomas Jefferson and originating in Queens, New York, Newtown Pippin is an antique apple with crisp, yellow flesh with a complex, tart flavor that improves with storage. Very limited quantities.
BEST USES
Cider, long storage
SEASON
October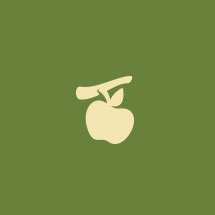 Anton Polt
(Antonovka Polutorafuntovaya) An old-fashioned huge cooking apple from Russia, with green tinted, almost ivory skin. Crisp, juicy, refreshing white flesh. Very limited quantities.
BEST USES
Cooking
SEASON
October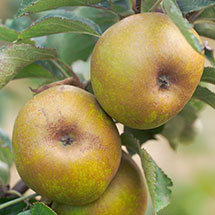 Ashmead's Kernel
An old English winter russet apple from Gloucester, England, Ashmead's Kernel has golden-brown skin covering flesh that breaks with a crisp nutty snap. Exploding with champagne-sherbet juice infused with a lingering scent of orange blossom, the flesh is dense, sugary and aromatic with an unusual intense flavor. Very limited quantities.
BEST USES
Fresh eating, juice
SEASON
Late October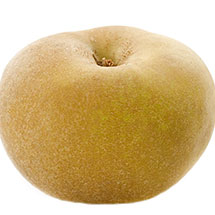 Golden Russet
An antique classic russet apple with grainy crisp white flesh and an ambrosial flavor. Sought after for its juice and as an accompaniment for aged cheeses. Perhaps the most famous and most prized russet.
BEST USES
Fresh eating, cider, storage
SEASON
October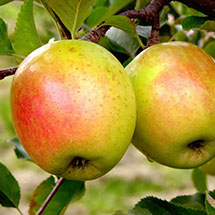 Goldrush
Warning: Goldrush is intensely tasty and may become habit forming. Goldrush boasts classic Golden Delicious flavor, but that isn't all. Sweet and tangy are cranked way up to awaken your tastebuds to AWESOME! Goldrush consistently earns rave reviews for both fresh eating and baking, and it is one of the longest storing apples anywhere. This Goldrush will make you feel like you struck gold.
BEST USES
Fresh eating, baking, drying, cider, long storage
SEASON
Late October. – early November