Orchard Ridge Farm is owned and operated by two generations of women. We seek to invite the community and traveler's to enjoy nature year-round by providing an environment that is inclusive and welcoming to all.
Guests are welcomed to visit us on the farm by walking our trails, visit our pigs, goats, chickens, and rabbits, shop in our market, grab a coffee, ordering a snack, or just popping by to say hello! We have both indoor and outdoor spaces to sit and socialize or dine. We bake fresh bagels daily as well as feature a full menu of espresso products.
Erica and Kristen have been talking about collaborating on a project like Orchard Ridge for as long as they can remember. This endeavor is a dream come true made reality with the help of their mother, Mary.
Together they all look forward to transforming the 38 acres into an agritourism destination. With the addition of dining space, multi-use trails, events and classes we invite you to enjoy Orchard Ridge year round.
In addition to apples, blueberries, and pears we are adding raspberries this Spring and will continue to diversify our u-pick offerings in the years to come. Stay tuned for all the exciting developments!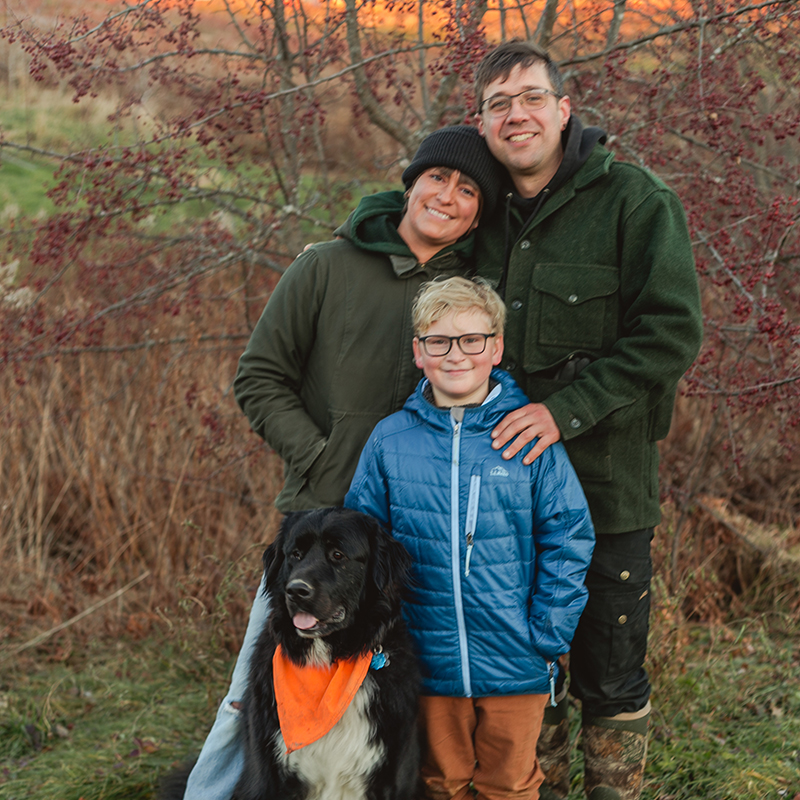 Erica Gottshalk
Erica has dedicated her career to the hospitality industry in Portland for over 12 years. She continues to work part time with Canopy Portland Waterfront Hotel. Erica's F&B background lends invaluable experience in customer service and management. She oversees the farm store, dining area, and coordinates events at Orchard Ridge.
Born and raised in Cumberland, Maine Erica loves all that Maine has to offer. She is happy to call Gorham home for her and her family. In her free time you can find her gardening, swimming, going to the movies, and exploring new places in Maine.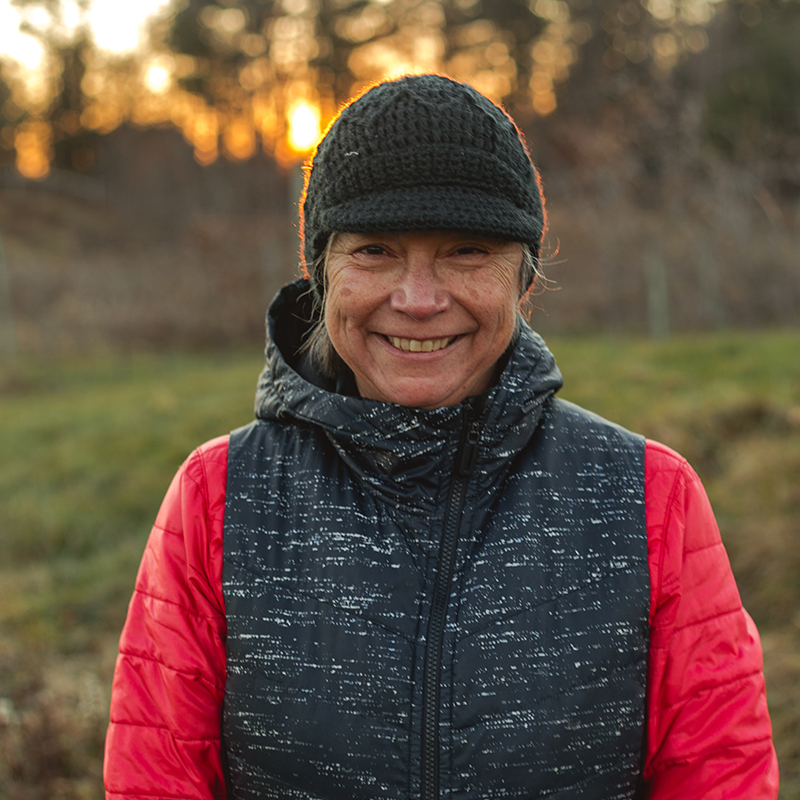 Mary Walker
Mary grew up in the lakes region of Maine. Access to its lakes and mountains instilled a strong connection with nature from a young age. Her love of hiking, canoeing, and camping is something she shared with her daughters and ultimately led them to Orchard Ridge.
Mary is a practicing nurse in Harpswell, Maine. She has been nursing for over 15 years and helping people is what she loves the most about her profession. Mary is an active member of MOAC and enjoys the friends that she has met through the club over the years. Mary spends her off-time supporting the farm and her family however she can.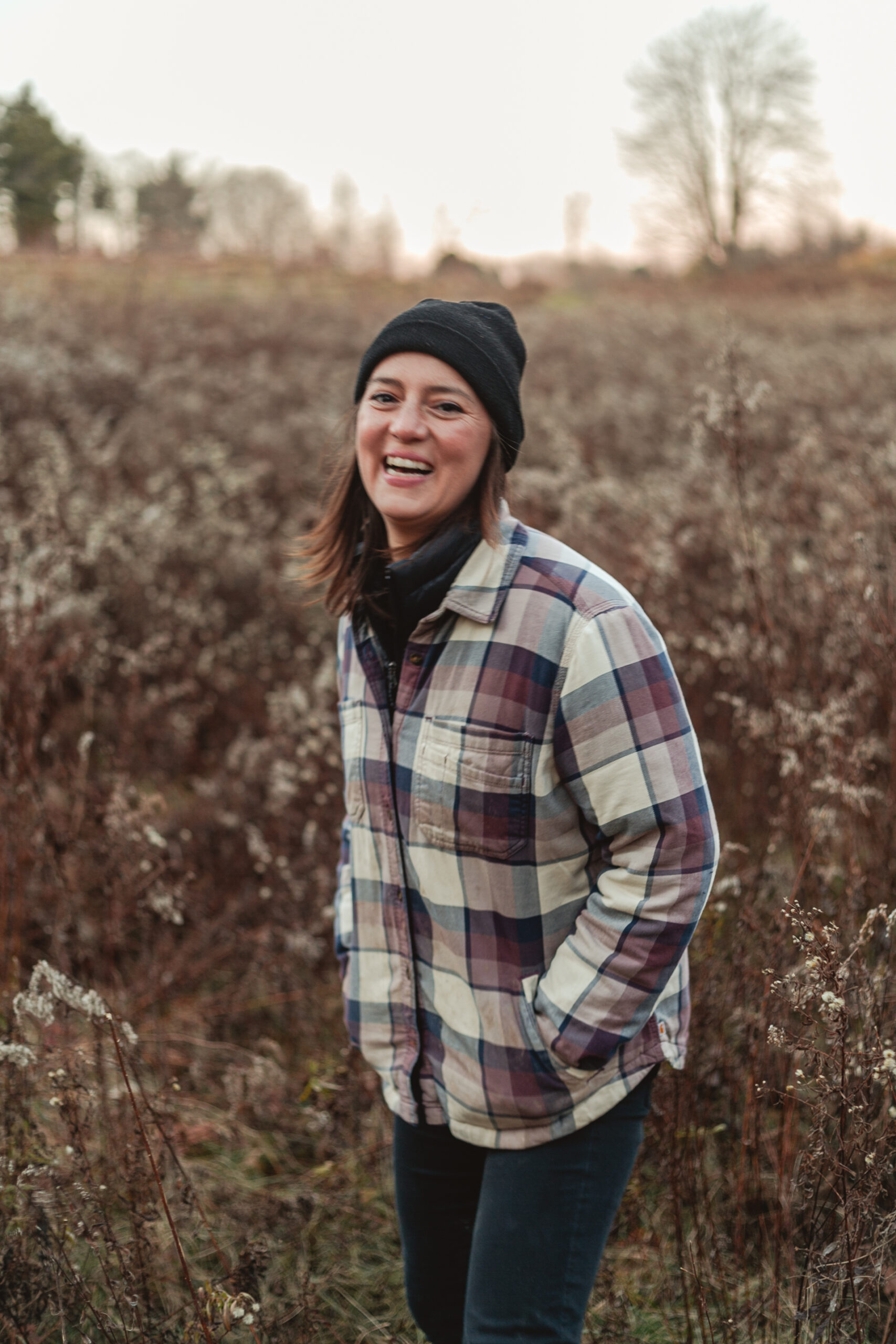 Kristen Walker
Kristen graduated from the University of Maine with a BA in Spanish. While abroad she cultivated a passion for public service and she went on to study Public Policy and Planning at the Muskie School for Public Service. During this time Kristen also worked in hospitality management and does to this day.
Some of Kristen's fondest childhood memories are gardening with her father. In 2018 she took a more hands-on approach to her education and became a MOFGA apprentice. This apprenticeship combined her love for hard work, the outdoors, and food systems, and she has been farming ever since.
Aside from farming, Kristen studies and grows medicinal herbs for teas, oil infusions, and tinctures. If Kristen isn't on the farm you can find her and her black lab/hound rescue pup Memphis hiking or upta camp.